ACC Counselling
Since 2014 SASH has been a Supplier of ACC Sensitive Claims services. We have a number of Providers who cover Nelson, Tasman, and Marlborough. For information about the changes to the ACC Sensitive Claims system and to access a Sensitive Claims counsellor please phone SASHon 03 548 2407 and ask to speak to our Manager who can talk you through the process.
Below are some of our ACC Sensitive Claims Providers.
For more information about ACC Sensitive Claims please see the ACC website.
---
Anna Hammond, ACC Sensitive Claims Counsellor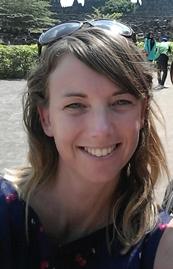 B.App.Soc.Sci (Counselling), Dip.App. Counselling
The Nelson Clinic, 226 Trafalgar St, Nelson
Cell: 021 276 1227
Email: nnahammondcounselling@gmail.com
I'm currently working in Private Practice here in beautiful sunny Nelson. I am a full member of NZAC and am passionate and committed to my work with both adolescents and adults. Counselling is a very personal journey and I aim to walk gently beside my clients at their pace, as they explore their past and present difficulties. I firmly believe that by gaining more understanding of both our conscious and unconscious worlds, we are more empowered and in control of our thought processes, emotions, action and reactions, and this increased understanding can have a hugely positive effect on our lives (both internal and external). I am an ACC Sensitive Claims Provider and I am happy to travel over the Top of the South for my work.
---
Jennifer Henwood, ACC Sensitive Claims Counsellor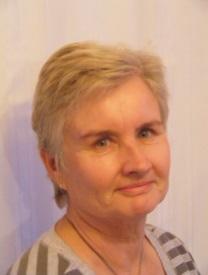 Diploma in Counselling with Psychotherapeutic Studies (2002)
141 Vanguard St, Nelson
Ph: 03 539 1435
Cell: 021 166 6869
Email: jchenwood1@gmail.com
I am an ACC Sensitive Claims Counsellor and a member of New Zealand Association of Counsellors (NZAC). I have specialised in working with trauma in different forms for the past 12 years. I work with the impacts of sexual assault and rape and also other trauma resulting from relationships which have been physically and emotionally abusive. Many of my clients come to counselling to 'find themselves' and know that in some way their experiences have affected all parts of their lives and especially close relationships. I work with my clients to find their strengths and grow these to practice new ways of being in the world. I am also aware that building trust between us is the most important first step and you must find the right counsellor for you.
---
Ruth Parsons, ACC Sensitive Claims Counsellor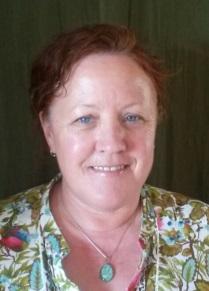 B.App.Soc.Sci (Counselling), Dip.App. Counselling
Centre for Human Potential
42 Waimea Street, Nelson
Cell: 027 484 2930
Email: rparsonscounselling@outlook.com
I primarily use a psychodynamic way of working with clients, which uses the therapeutic relationship to make conscious/unconscious processes, with other modalities as seem appropriate according to the individual. I am trained and experienced in the use of Brief Therapies such as Cognitive and Solution Focussed and Expressive therapies, such a Working with Small Figures. When working with clients who have been traumatised I use a trauma model which works on rebuilding the person's sense of safety and self and integration. I am currently in private practice based in Nelson; I am skilled in the areas of complex trauma, depression and anxiety, grief, addictions, domestic violence, interpersonal issues, personality adaptations, stress, sexual abuse issues and other life crises and transitions.
---
Amanda Browning, Registered Counsellor and a member of The New Zealand Association of Counsellors (MNZAC).
Amanda holds a tertiary counselling qualification from Nelson Marlborough Institute of Technology and University of Waikato respectively.
Amanda offers an integrative approach to her work which includes evidenced based modalities such as CBT and EMDR. Amanda is also trained in psychodynamic therapies, client centred, neuro-psychotherapy, Maori Models of well-being, Solution Focused and FACT. Amanda has also been trained in Emotionally Focused Therapy (EFT) and can offer therapy for couples.
Amanda has worked in a wide range of settings which have included Gateway Housing Trust, Motueka Family Service Centre, Motueka High School, Relationships Aotearoa Nelson and Nelson Bays Primary Health. In conjunction, Amanda has always maintained a small private practice where she accepts referrals for ACC Sensitive Claims; is WINZ approved and has a PMHI contract with Nelson Bays Primary Health.
---
Bridget Thompson, member of NZAC and a registered provider for ACC and Nelson Bays PHO.
Phone: 0210546283
Email: bridget.counselling@icloud.com
I returned to New Zealand 10 years ago having trained and worked as a counsellor in England since 2003. Past counselling work includes time at Women's Refuge and SASH (Sexual Abuse, Support and Healing) where I developed a particular interest and experience in supporting people with issues of trauma and abuse. I have also had experience as a support worker for children in New Zealand and England where I mentored individual children and acted as a liaison between home and school.
In addition to my counselling qualifications I have had 20 years experience in the education system both here and in England. I am a registered primary teacher and currently work as a relief counsellor at a local college supporting teens and their families.
I have a private practice in Richmond where I work with children, adolescents and adults on a variety of issues. I work primarily from a psychoanalytic background but enjoy working creatively, harnessing an individuals strengths and insights as a platform from which to base therapy. I see that the relationship between client and counsellor is paramount and work hard to establish a supportive and caring environment where the client feels safe enough to explore their world.
---
Helen Williams, member of The New Zealand Association of Counsellors (NZAC).
B.A.(Counselling)
I have a BA degree in Counselling and I am a provisional member of the New Zealand Association of Counsellors. My approach is a sensitive balance of support and challenge to enable growth and change. It is broadly relational which means I am interested in a person's way of relating to others as a way to understand themselves. I have experience working with a wide range of clients, issues and ages and work with individuals and couples. I work from a Pluralistic approach drawing mainly from Humanistic theories where the emphasis is on self-development, working in the 'here and now', thinking about your feelings and taking responsibility for your thoughts and actions.
​
I believe that a good relationship between client and counsellor is important for the effectiveness of therapy.
---
Lisa Whittaker, Motueka Counselling
Originally from Christchurch, I have been living in Motueka for over 25 years. I graduated in 2012 and have been specialising in working with women affected by trauma and abuse since 2009.
I've been trained in using Psychodynamic, Person Centred, Cognitive and Solution Focussed techniques. I can work with you for any issue, my speciality areas are working with people affected by domestic violence and sexual abuse.
​
I love what I do, and consider it a privilege to work alongside my Clients to uncover their own solutions.
---
Melissa Wolfe, Registered Psychologist
Master of Arts with First Class Honours – MA (Hons), Postgraduate Diploma in Educational Psychology (PGDipEdPsych), Postgraduate Certificate in Educational Psychology (PGCertEdPsych), Postgraduate Diploma in Arts with distinction (PGDipArts), Bachelor of Arts – BA
I am a registered Educational Psychologist and attained my Master's degree in neuropsychology at the University of Auckland. I have advanced training in behavioural and psychological assessments and intervention through Massey University.The simple fact is, I love working with people. I recognise that everyone is the 'expert' in their own lives – my role is to assist you and/or your child to learn skills to successfully face life's challenges, build happiness, health and productivity.
I live in sunny Blenheim with my husband and two active boys. I feel blessed to live in this gorgeous region and my children are born and bred Marlburians.
I have a personal and professional interest in:
Cognitive and educational assessments
Learning differences (such as dyslexia)
Social and emotional difficulties, such as anxiety and depression
Positive parenting solutions
Behaviour management
Effects of trauma
---
Rosella O'Neil
Address: Concept Health, 4 Salisbury Road, Richmond. Parking is available out the back.
Phone: (03) 5423497 or 027 613 0614
Email: orosella@xtra.co.nz
Kia ora. My name is Rosella O'Neil. I am a counsellor with 11 years of experience working with historic and recent sexual abuse, 8 of these working with ACC. I am a full member of NZ Association of counsellors.
I welcome male and female clients 18 years and older. I enjoy diversity and value working with clients of varying sexual/gender orientations, ethnicity, spiritual beliefs and backgrounds.
I have many ways (modalities) of working and believe in tailoring therapy to match the individuality of the client.
I have immense admiration for the many people I have been privileged to work with in this area.
It can seem daunting to take the first step so just make a time to come and say hello if that is easier and talk about what it involves before taking the plunge. Kia kaha.
Ma Te huruhuru, Ka rere Te manu – Adorn the bird with feathers so it can fly.
---
Zoe Lopes
BSc. Hons Psychology, Dip Transpersonal Counselling
Zoe has worked in the mental health sector for several years – as a counsellor at Lincoln University's Student Health & Support centre; brief intervention counselling (BIC) through Pegasus Health in Canterbury; ACC sensitive claim counselling and private practice clients. As such, she has experience with a wide variety of clients from various backgrounds, cultures and ages. She is skilled in working with depression, anxiety, grief, sexual abuse, adjustment issues, confidence, communication skills and life transitions. Her training in both psychology and transpersonal counselling has led her to utilise an integrative approach to working with clients, offering different modalities to fit the client needs and preferences. These can include cognitive therapy, solution focused, client centred, narrative and mindfulness modalities. She also trained alongside art therapists and has been trained to use some of these techniques with clients (which she thoroughly enjoys)!
Zoe believes in building a strong therapeutic relationship so clients can develop trust and a sense of safety. She supports and empowers clients to develop a strong sense of self. She is empathic in her work with clients but also brings a sense of humour.
Zoe is ACC registered, to assist clients to work through sexual abuse and trauma.
---